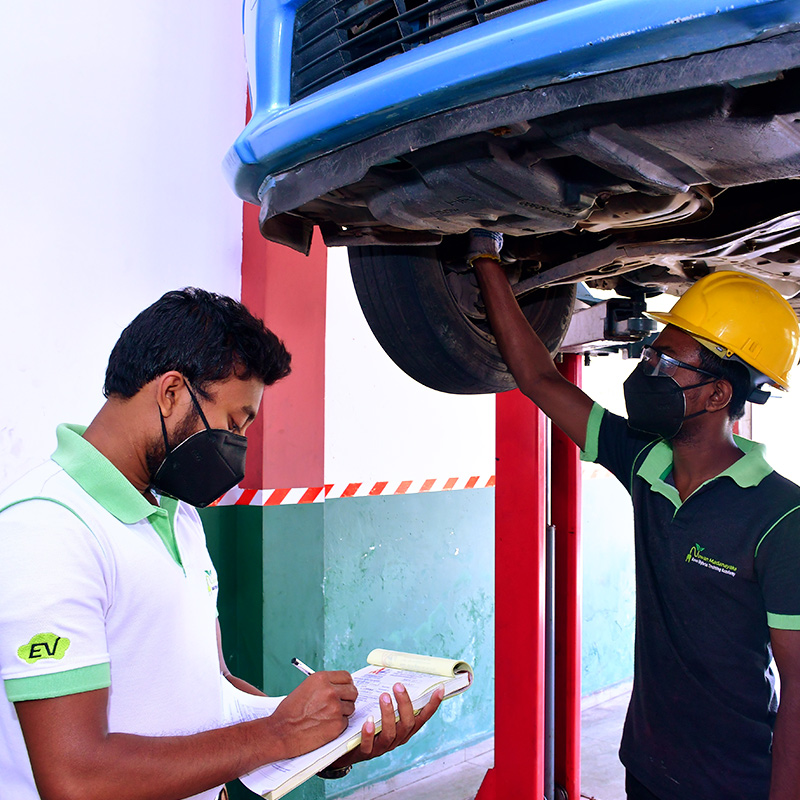 It is common practice to check the condition of a car before buying it. However, even if this is not the case for a normal non-hybrid car, it has become a mandatory requirement, especially when buying a hybrid car due to the high cost of a hybrid car and the inconvenience of having to repair it immediately after purchase because the spare parts are expensive.
This is because the meter board of the company's vehicles has been modified, the gypsum has been temporarily attached to something like an expensive hybrid battery, the car involved in the accident has been repaired and sold out of the car, the engine has been repaired, there is no previous service report or there is a forgery. As a result of fraudulent quizzes, such as being set up.
Ownership of the vehicle, previous service reports, etc. may be checked by the purchaser of the vehicle, but the purchaser cannot identify mechanical and electronic defects at the same time, so that it is necessary to seek the help of a reliable technician who has knowledge of the car models.
In order to ensure that the customer fulfils your needs faithfully.
A test condition report of the vehicle may also be obtained prior to purchase, including a report on the current state of the hybrid battery in the hybrid vehicle, previous failures, the performance of the ABS system, the condition of the engine and the electronic automatic transmission control system, as well as the performance of the other control system.
This unique condition report will also be able to identify the condition of the vehicle and whether it is an accident-prone vehicle.
After purchasing, you will be able to obtain advice as to whether the vehicle has the correct driving distance, how to keep the vehicle in use and any possible faults in future use and the special services that need to be minimized. This will make it easier for the customer to make a good purchase decision.
We are committed to protecting the rights of the consumer and to inform the new purchaser of the vehicle only on the basis of reliable and accurate information, and expert technicians and state-of-the-art testing equipment will be deployed for this purpose.